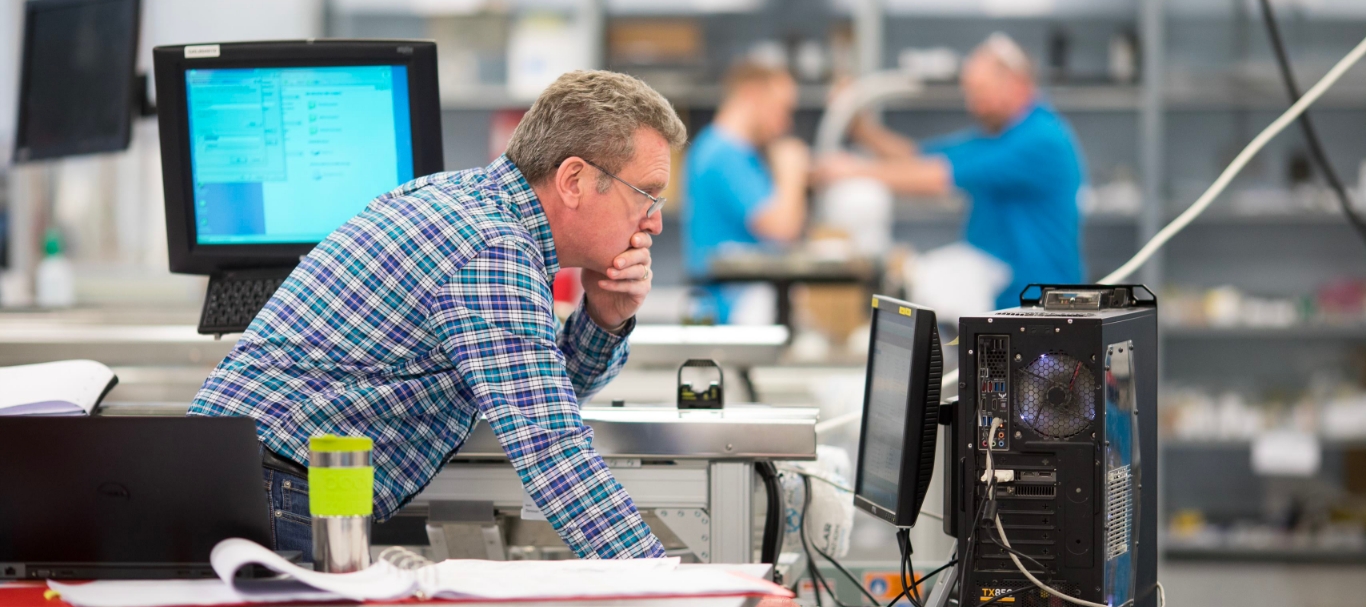 Equipment Contract Manufacturing
Rapidly scale your production capability
Build your equipment in volume, at speed
Lean on our team of engineering experts to help scale your production capability or build your equipment in volume, and at speed. A proven team delivering once-off, low-volume Build to Print and high-volume Contract Manufacturing for lab and manufacturing equipment.

Malcolm Bell discusses his experience working with the Modular Automation team.
We're built to support our customers with over 100K sq. ft. of super-modern floor space including a purpose-built logistics centre and a 30K sq. ft. facility dedicated to building equipment in volume. Our design team can enhance the functionality of the machine, replace obsolete parts and through our supply chain we can reduce costs. All machines are built to ISO9001:2015 standards and to meet CE compliance.
Our Solutions
From exact replication to machine improvements and retrofit programmes.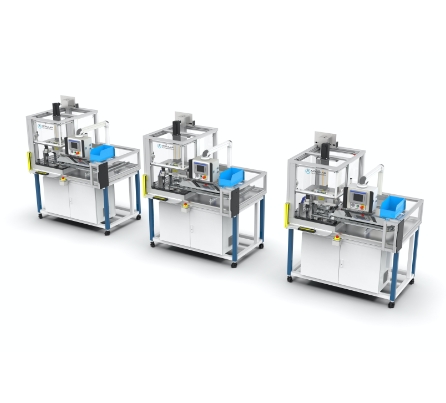 Replicate
Exact machine replication.
Using your existing engineering package, including mechanical, electrical and software, we replicate the automated machine to exact specifications. Includes once-off Build to Print and high-volume equipment contract manufacturing. Complete, rigorous testing is completed before every machine is shipped.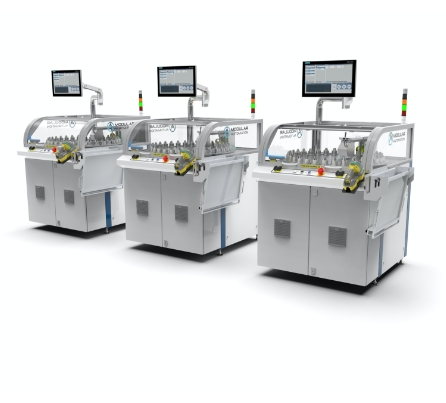 Improve
Improve machine performance.
We can assess the existing drawings, identifying opportunities for improvement in both the design and engineering, including wiring, tooling, machine finish, safety functions, correcting drawing errors, improving the documentation set, and more.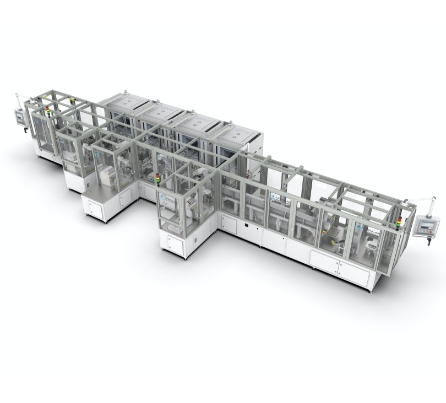 Upgrades & Retrofit
Increase line output.
Repetitive equipment manufacturing is also Ideal for supporting line upgrades and retrofit programmes. We audit and identify parts of the production line not performing to their maximum potential, then replace these parts with upgraded machines.

Why Modular for Equipment
Contract Manufacturing?
High-quality, well-sourced, competitively priced supply chain
An extensive, well-sourced, global supply chain of partners, suppliers, and vendors, allowing us to fulfil large orders at short notice for super competitive prices. A chain of proven, trusted partners, built for speed, scale and quality.
Each part fully documented for reference
All parts are laser engraved with a part number and revision level for future reference. All logged in our ERP system, all fully traceable and available when needed.
Improve your equipment performance
As drawings are evaluated, our experts identify opportunities to enhance the functionality of the machine. In addition, we can help to consolidate the drawing package, improve the documentation set, and correct drawings errors.
The scale & capacity to delivery
A team of 170+ automation experts. A super modern, super clean floor space of 100,000 sq. ft. primed to take on the largest contract manufacturing projects. Including a purpose-built logistics centre handling large volumes of material from local & global suppliers.
Safeguarding confidential information
We understand the costs involved in research and development and do all we can to safeguard confidential information. Each project is assigned its own pod in our innovation centre, designed to ensure utmost confidentiality.
Total management of obsolescence and necessary upgrades
We review the drawing package for the presence of obsolete components, including assessing cameras, motors, motor drives, PC's, PLC's, and more. If required, we select components which offer the same or better process capability while protecting the regulatory approval of the end product.
Uncompromising quality with CE compliance
The material that goes into every machine is of the highest quality and all our machines are built to ISO9001:2015 for outstanding quality and reliability with all regulatory requirements, including CE compliance, ensured.
Let's Talk
Tell us about your manufacturing challenge, and one of our senior engineers will be in touch to explore how we can help.
Contact Us