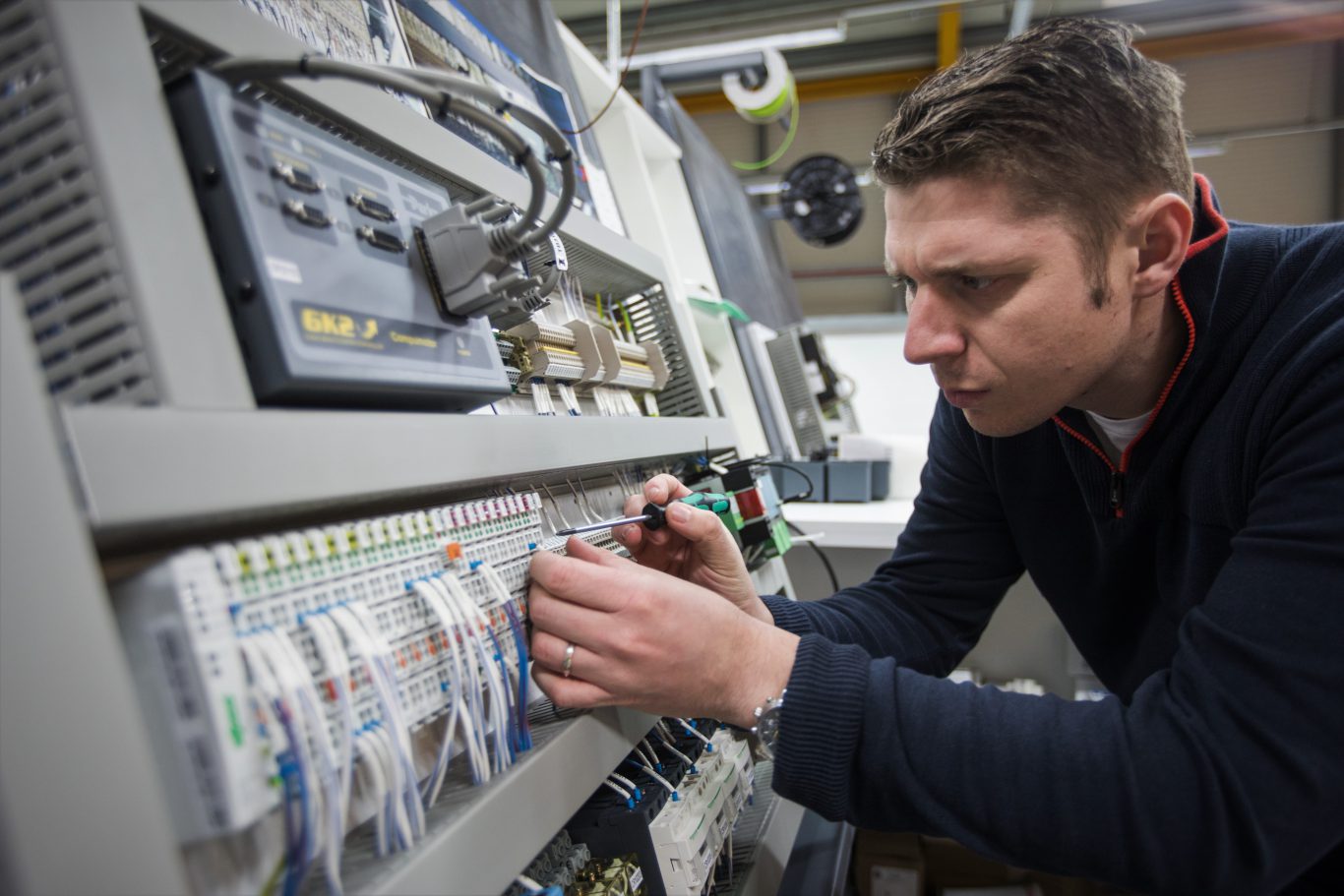 After-Sales Service & Support
Ensuring machine performance and reliability
Ensuring consistent machine performance and reliability
A complete after-sales service and support offering from automation specialists, ensuring your equipment maintains high and reliable performance. Tailored packages available, with services including spare parts and tooling, remote and on-site equipment support, hands-on training, and more.
What we offer
Spare parts & tooling

Precision is in our DNA. We started life as expert toolmakers and today we maintain that heritage through well-established relationships with top-quality suppliers. All new parts and tooling is carefully inspected and laser-engraved with a part number and revision level for future reference, and are fully traceable in our advanced ERP system.

Remote & on-site equipment support & service

Complete support during the lifetime of your machine, including phone, remote or onsite support. Our remote service allows our engineers to quickly assess machine status, diagnosing and resolving any issues instantly, reducing machine downtime.

Expert on-site temporary engineer

An expert engineer temporarily embedded on-site providing complete equipment support, shoulder to shoulder with your own technicians. On-the-ground support providing immediate resolution of any issues, and allowing for consistent, seamless communication between your site and ours.

Expert training

Hands-on training allowing operators, technicians, and production managers to safely operate new equipment, and to immediately use the machine to its full capability. Bringing our customers up to speed on even the most complex of custom automation solutions quickly and easily.

Remote fault finding

In the unlikely event that a fault arises, we can complete remote fault finding to quickly resolve the issue. Each machine includes a device called an Ewon – allowing us to remote access the machine. We also use HoloLens Technology to support customers with machine troubleshooting.
Let's Talk
Tell us about your manufacturing challenge, and one of our senior engineers will be in touch to explore how we can help.
Contact Us