Our Services
After Sales
Service & Support

We provide industry-leading after sales service & support during the lifetime of your machine.
We provide industry-leading after sales service & support ensuring that your equipment achieves high and reliable performance during its life. Our team will provide you with quick, uncomplicated service & support best suited for your individual requirements.
What We Offer
Precision Spare Parts & Tooling

We have a history of award-winning toolmaking and precision is in our DNA. Our expert toolmaking heritage and long-standing relationships with top-quality suppliers make us an ideal choice for your tooling and fabrication needs. All tooling is carefully inspected and laser-engraved with a part number and revision level for future reference, and are fully traceable on our advanced ERP system.

Equipment Support & Service

This ensures that we provide you with the support you require during the lifetime of your machine. Our support service includes immediate telephone, remote or onsite support as required. With our remote service, regardless of your location, our engineers can check relevant machine status in seconds and issues can be corrected immediately. Machine downtime is reduced saving you both time and money.

Embedded Engineer

We can embed an Engineer for an extended period in your facility providing seamless communication between your site and us. This can give you invaluable on-site support with your equipment at your facility alongside your technicians. Our Engineer is a key interface between your site and us, ensuring smooth communication between locations.

Expert Training

Customised automation machines need well-trained staff and we can prepare your operators, technicians and production managers to work safely with your equipment. This hands-on training focuses on reducing the adoption period of your machine, enabling your team to access the benefits of a Modular solution.
Read Our Case Study
Moving Automation Forward
In 2012 a longtime automation customer approached Modular with a challenge: they wanted to increase production output of their primary product by 30% and cut the footprint of the machine in half. Given that the product is highly specialised, with varying…
Read More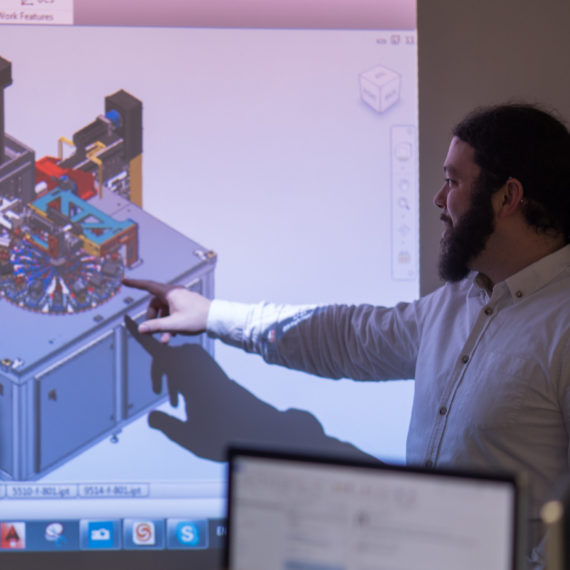 Let's Talk
Tell us about your manufacturing challenge, and one of our senior engineers will be in touch to explore how we can help.
Contact Us