5 Benefits of Outsourcing Medical Equipment to a Contract Manufacturer

Determining the best process for manufacturing your equipment or machines in volume can be seamless process if you work with an experienced Equipment Contract Manufacturer (ECM).
While many companies and start-ups find it difficult to manufacture their machines at volume due to limited resources or a lack of specialised technical manufacturing experts, partnering with an experienced Equipment Contract Manufacturer will help to eliminate the challenges. A full-service ECM will completely take over the management of your project and make it possible for your team to focus on R&D and the innovation of your products.
What is Equipment Contract Manufacturing?
Equipment Contract Manufacturing (ECM) refers to outsourcing the manufacture and build of equipment to an experienced, specialised partner. When the machine drawings are complete, the Original Equipment Manufacturer (OEM) will hand over the relevant documentation to the Equipment Contract Manufacturer who will then build the machine from start to finish – this is also sometimes known as Build to Print.
There are countless benefits to outsourcing the manufacturing of your medical equipment to an ECM; however, we've broken down the top 5 for you below.
1. Free up Resources & Return to Innovation
Outsourcing the build of your medical equipment to an Equipment Contract Manufacturer enables you to manufacture high quality products / machines without incurring the capital costs of setting up in-house manufacturing. With more internal resources, you can focus on expanding the core areas of your business such as R&D, innovation and business growth.
A trusted ECM partner such as Modular Automation will provide a structured project delivery that allows you to track every step of the way and dedicated project managers who organise and oversee all aspects of the job, communicating it back to you on a weekly basis. Constant communication helps to ease any stress around how the project is being handled and allows your team the space to focus on expanding other vital areas of your business such as distribution, expansion and selling products in volume.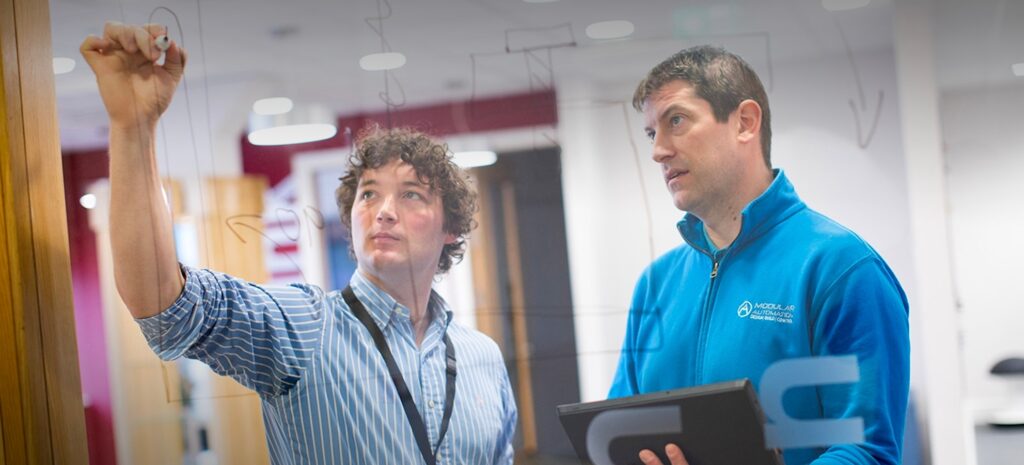 2. Leverage Experience & Expertise of Specialist Engineers
Partnering with an Equipment Contract Manufacturer gives you access to the knowledge and expertise of an experienced team of engineering specialists who focus on building your machines to the highest quality standards. Leveraging the expertise of your ECM partner will help to propel your business forward in terms of cost efficiency and manufacturing your machines in volume.
Competent Equipment Contract Manufacturers will implement value engineering initiatives to ensure your design can be efficiently mass produced in a timely and cost-efficient way. For example, our experts at Modular Automation can help finalise your design specifications, by reverse engineering your product to improve its design for ease of manufacture and assembly.
Prior to beginning the volume manufacturing program, Modular engineers will assess the drawings, identifying opportunities for improvements in both design and engineering including:
wiring
tooling
machine finish
safety functions
improving the documentations set & more
This will ensure the product is engineered for volume manufacturing and to achieve the highest possible quality of the finished product. Once the machine is being manufactured for commercial use, Modular will switch focus to value analysis and on-going cost reduction methods.
3. Improved Inventory & Supply Chain Management
An efficient supply chain is essential to running an effective contract manufacturing program. A credible Equipment Contract Manufacturing partner will have an efficient organisation, streamlined workflows and automated processes in place so the logistical hinderance is erased.
It's essential to ensure your ECM partner has available space to store and manage excess materials to avoid incurring costs for storage. At Modular we have a state of the art, purpose-built logistics centre for material management and outsourcing. Our standardised process of BOM creation with our Integro ERP system connects the entire business from supply chain right through to project execution.
Efficient ECMs will provide you with access to a wide range of quality suppliers and a team of experienced procurement and logistics professionals. Our team at Modular work with an extensive chain of trusted suppliers built for speed, scale and quality. Our partners around the globe allow us to fulfil large orders at short notice for super competitive prices.
4. The Scale to Deliver
An Equipment Contract Manufacturer should have the scale to grow as demand for your equipment grows. This includes growth in terms of footprint and having ready to go floor space to grow with your product demand.
Modular have a modern, clean floor space of 100,000 sq. ft primed and ready to take on the largest contract manufacturing projects including 30k sq. ft. dedicated to building equipment in volume. We also have an additional 8 acres of land secured on site for future expansion.
With a team of 170+ engineering experts including mechanical, design, software, electrical, build, validation and quality, Modular have the expertise to handle any large volume medical equipment builds.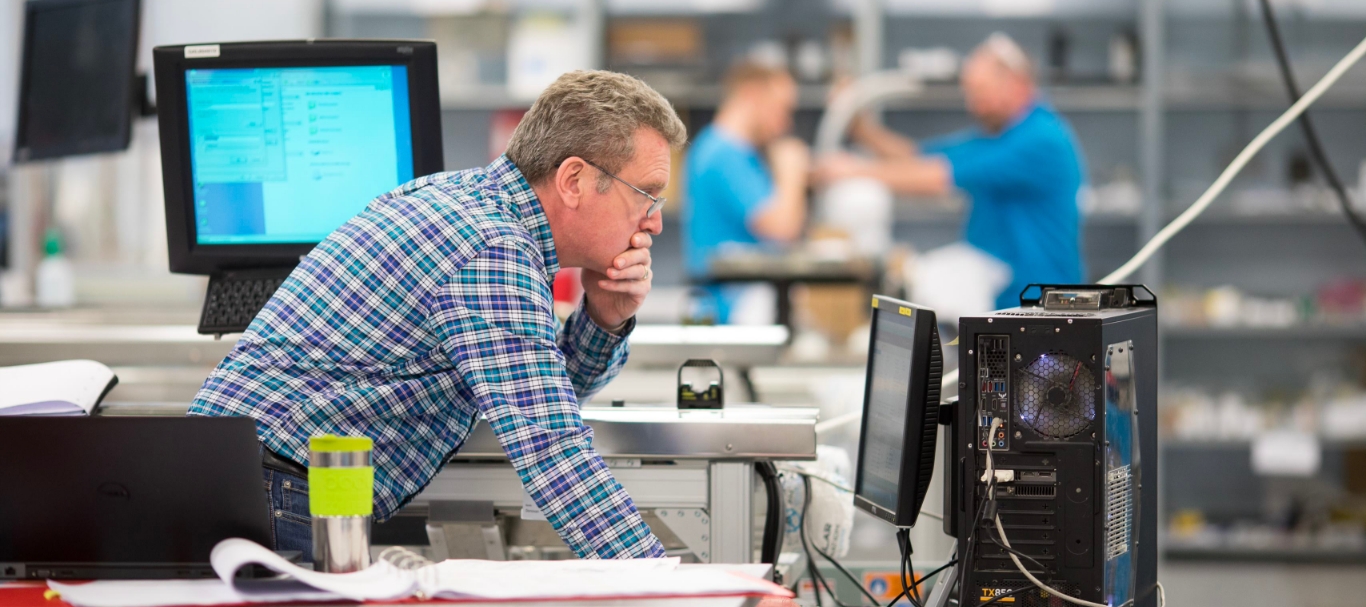 5. Uncompromising Quality & CE Compliance
An Equipment Contract Manufacturer will consistently manufacture your equipment to the highest standards of quality to help you reach your goal of increased profits, efficiency, production quality and customer satisfaction.
ECMs adhering to ISO 9001:2015 can ensure the consistent production of high-quality products due to its stringent certification requirements. The certification is recognised internationally and is given to organisations that continue to maintain efficient and effective quality management systems.
Modular are ISO 9001:2015 accredited due to our continued commitment to improvement and delivering automation solutions of outstanding quality to our MedTech customers. Our team ensures the material that goes into every machine is of the highest quality and reliability, with machines delivering 99% OEE.
Extensive, rigorous testing is completed on all equipment before it is shipped to ensure machines meet regulatory requirements such as CE compliance.
Choosing an Equipment Contract Manufacturing Partner
There are many more benefits to outsourcing the build of your medical equipment to a trusted Equipment Contract Manufacturer. Choosing the right ECM partner will allow your team to focus on the aspects of your business that will help to drive growth.
At Modular Automation we've spent the last 35 years building our reputation on delivering innovative and bespoke machines in the highly regulated MedTech Industry. You can learn more about partnering with Modular on your ECM project in this article.
If you have a project in mind get in touch with our expert engineers today.
Share
Let's Talk
Tell us about your manufacturing challenge, and one of our senior engineers will be in touch to explore how we can help.
Contact Us