Movember 2021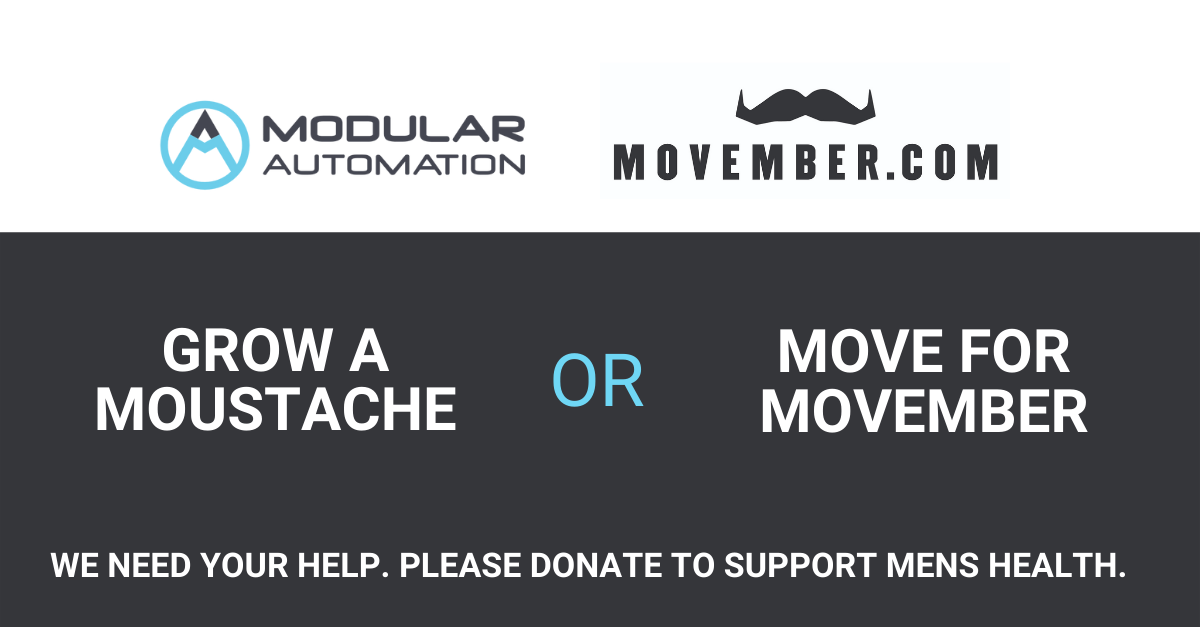 For the month of November the ModularHealth Committee are getting involved and raising money for the Movember Foundation.
Movember is an annual event held during the month of November to raise awareness of men's health issues, such as prostate cancer, testicular cancer, and men's suicide.
We have people from our team moving 60km over the month for Movember and/or growing a moustache.
Best of luck to everyone taking part!
Everyone can get involved and donate here.
#ModularHealth #Movember2021 #ModularTeam #MensHealth
Share
Let's Talk
Tell us about your manufacturing challenge, and one of our senior engineers will be in touch to explore how we can help.
Contact Us