Movember 2021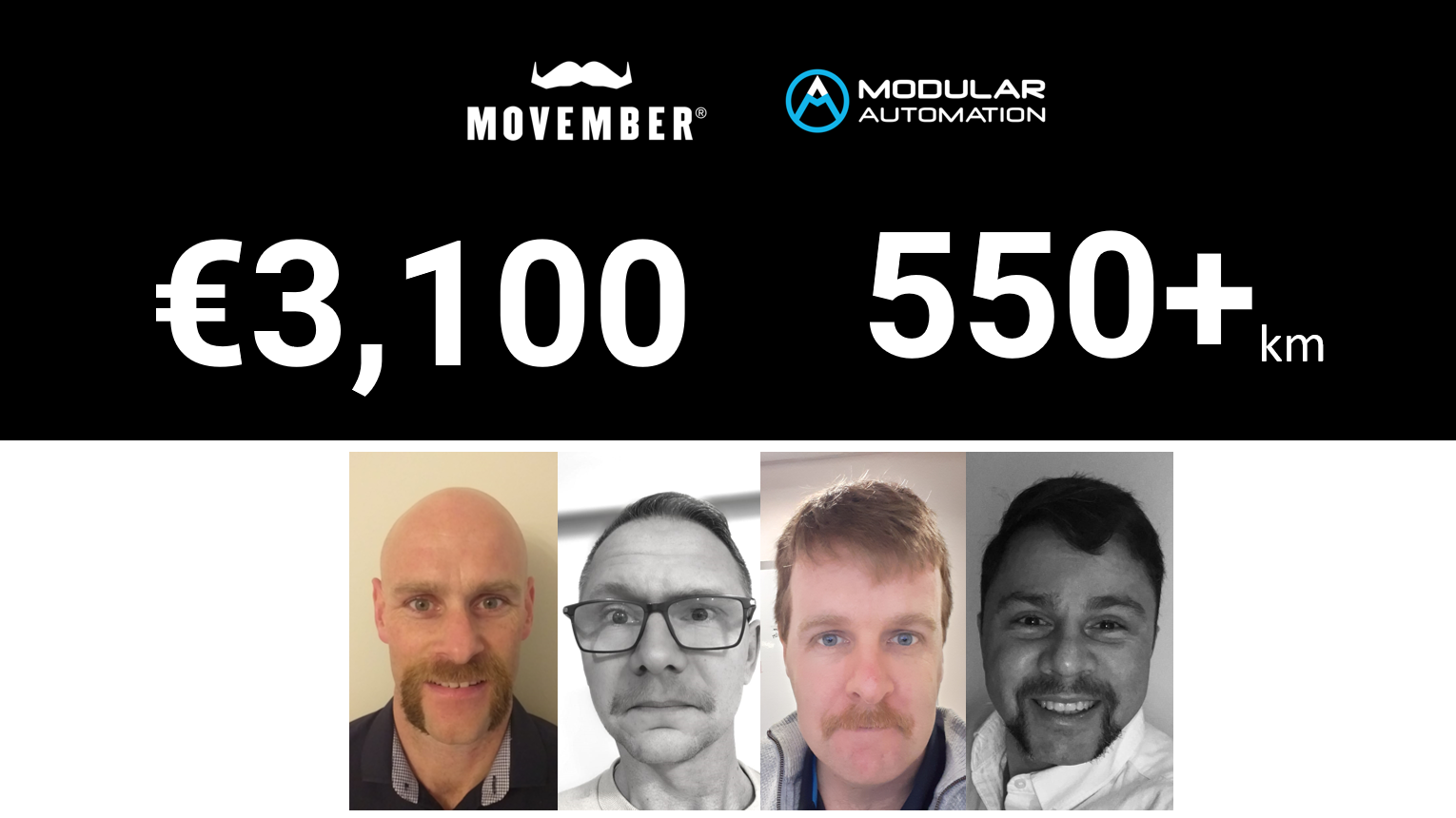 Yesterday marked the end of our Movember initiative run by the Modular Health Committee.
Well done to all the walkers & runners travelling 60KM each during the month and a big congratulations to our colleagues taking part in this year's Mo!
Altogether, the team raised €3,100 for the Movember Foundation and walked & ran over 550km.
Thank you everyone for donating online & contributing to this great cause! The money raised will help fund groundbreaking research and health projects, changing the lives of men all over the world.
Share
Let's Talk
Tell us about your manufacturing challenge, and one of our senior engineers will be in touch to explore how we can help.
Contact Us