Improve your Product by Outsourcing to an Experienced ECM
Whether your design is in its infancy or you are looking to upgrade a mature product, outsourcing production to an Equipment Contract Manufacturer (ECM) can help improve your product.
Partnering with an experienced contract manufacturer gives you access to a specialist pool of knowledge and resources with expert engineers ready to assess your drawings and documentation. Using their expertise and prior experience, the engineering team will identify any gaps or opportunities for improvement, helping you to enhance your product in three important ways.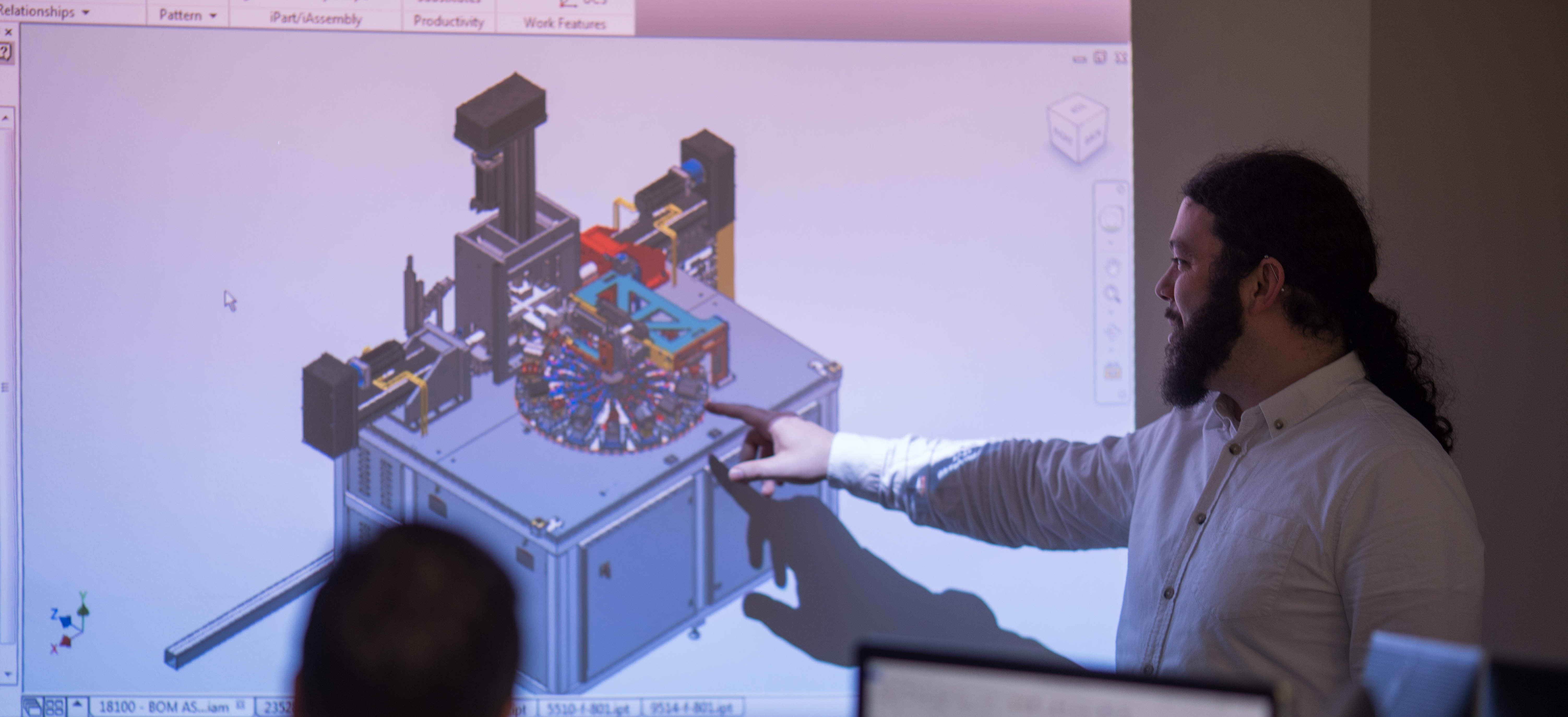 1.Reduce build time and costs
Your equipment contract manufacturing partner will implement value engineering techniques to ensure your product design can be manufactured efficiently. They'll review your design specifications and drawings to ensure suitability for high volume manufacture and assembly, so your product can be produced to exceptional quality standards in a timely and cost-effective manner.
At Modular Automation, for example, customers have access to an experienced team of in-house mechanical design engineers. Prior to manufacture, they will identify any opportunities to increase ease of assembly and reduce build time, looking at the: wiring; tooling; safety functions; and machine finish. Making careful changes to the design of the tooling, for instance, can improve your equipment, making it more cost-efficient to build.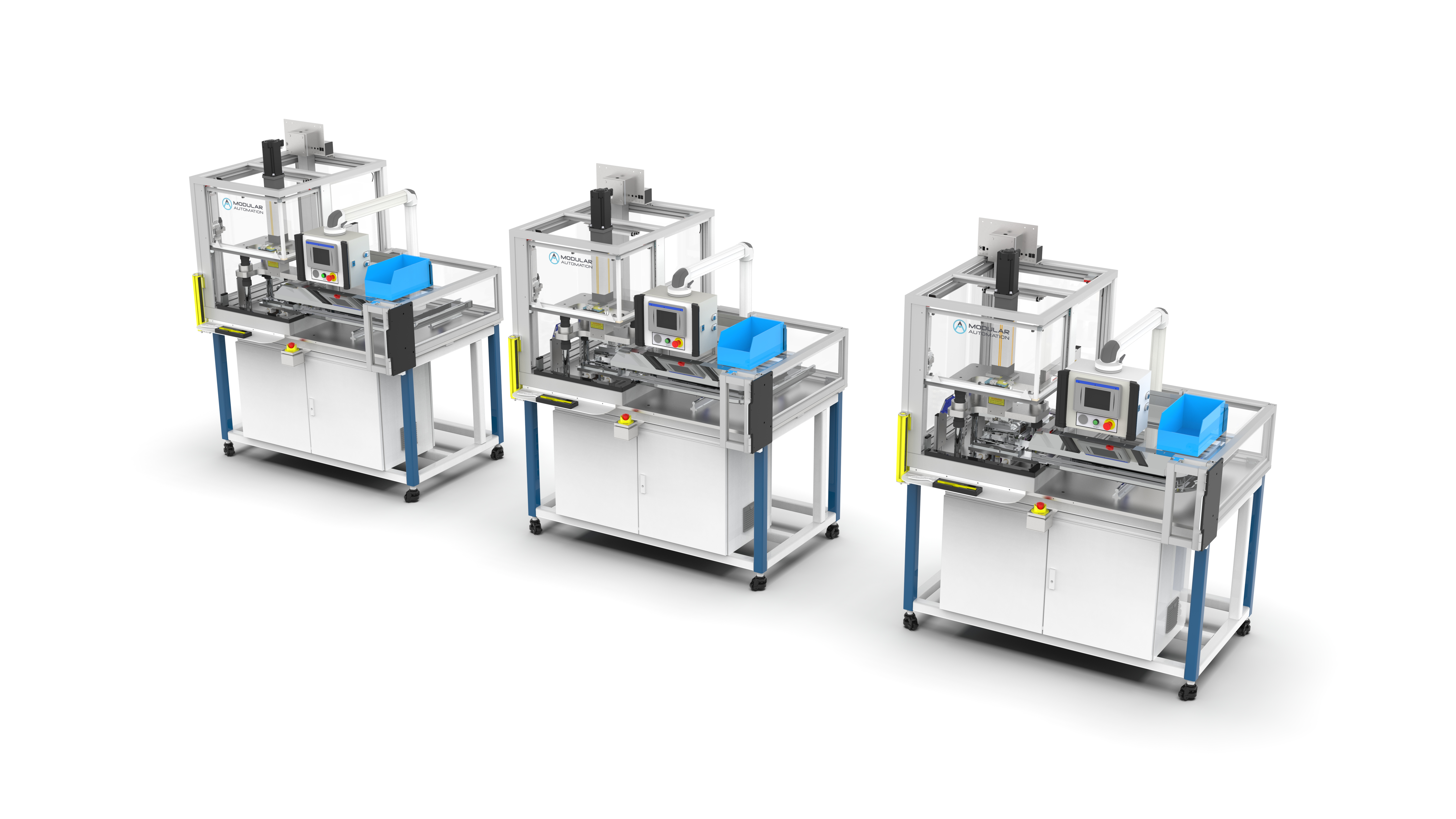 2. Improve ergonomics and functionality
With relevant knowledge and extensive medical equipment expertise, a specialist ECM will improve the functionality of your product. A contract manufacturer should ensure your equipment achieves optimum quality at any output volume, assessing your design to improve the speed, reliability, and throughput of machinery.
To enhance equipment performance, Modular's mechanical design engineers utilise sophisticated modelling software to support and inform design improvements. These include the following:
Computer Aided Design (CAD) to model tooling and equipment for manufacture.
Finite Element Analysis (FEA) to simulate how a part would react under real-world conditions. This computer-aided engineering tool helps our engineers predict how your equipment will perform in a virtual environment before production begins.
Computational Fluid Dynamics (CFD) to simulate the flow of fluids, as well as the interaction of fluids with different surfaces.
Alongside equipment performance, a thorough engineering review may also address ergonomics and ease of use. This ensures that all designs are optimised for safe, efficient operation.
Modular Automation's mechanical design engineers can undertake a complete ergonomic assessment of your product to optimise for operator interaction. They'll ensure that any maintenance, fault recovery or product changeover tasks are simplified, reducing operator input and streamlining operator movements during use. This can be particularly useful in mature designs, where original equipment manufacturers (OEMs) are looking for new ways to improve the efficiency of an existing design.
3. Manage obsolescence and ensure approvals
A good ECM will review your drawing package for any obsolete components. At Modular Automation, we assess your complete bill-of-materials, looking at all off-the-shelf/3rd party supply components. If there are any current or impending availability issues, we'll suggest alternative components that offer the same or better capability while still protecting regulatory approvals.
In the exacting MedTech sector, quality and certification is a must. As an ISO 9001:2015 accredited company, Modular maintains a rigorous quality management system (QMS), ensuring accurate build quality every time. As part of our quality improvement process, we will also review your documentation for evidence of conformity, traceability and regulatory compliance. Where required, Modular can offer a safety assessment and help to bring equipment to industry standards such as CE or UL certification.
We're ready to enhance your medical equipment
If you have limited in-house design expertise, or you are looking to supplement your existing resources, our experienced engineers are at your disposal. We'll review and improve your design from day one, helping you increase profits, enhance production quality and improve customer satisfaction.
To find out how Modular Automation could improve your product design, contact us today.
Share
Let's Talk
Tell us about your manufacturing challenge, and one of our senior engineers will be in touch to explore how we can help.
Contact Us