3 Key Benefits of Outsourcing to a Build to Print Specialist
A typical Build to Print (BTP) project involves replicating an existing piece of equipment, usually a once-off copy or a discrete number of individual machines.
Maybe you need to duplicate current machinery to grow your production capability, support a line upgrade, or perhaps you want to update your system to improve performance, safety, or functionality?
Whatever the reason, an experience equipment manufacturing partner can help. Utilising your drawings and specifications, a specialist BTP manufacturer can produce an exact copy of your equipment, built to the highest quality standards.
Additionally, if you're looking to improve on your current solution, your BTP partner will have the engineering expertise to audit your equipment, identify opportunities for improvement, and bring those upgrades to life.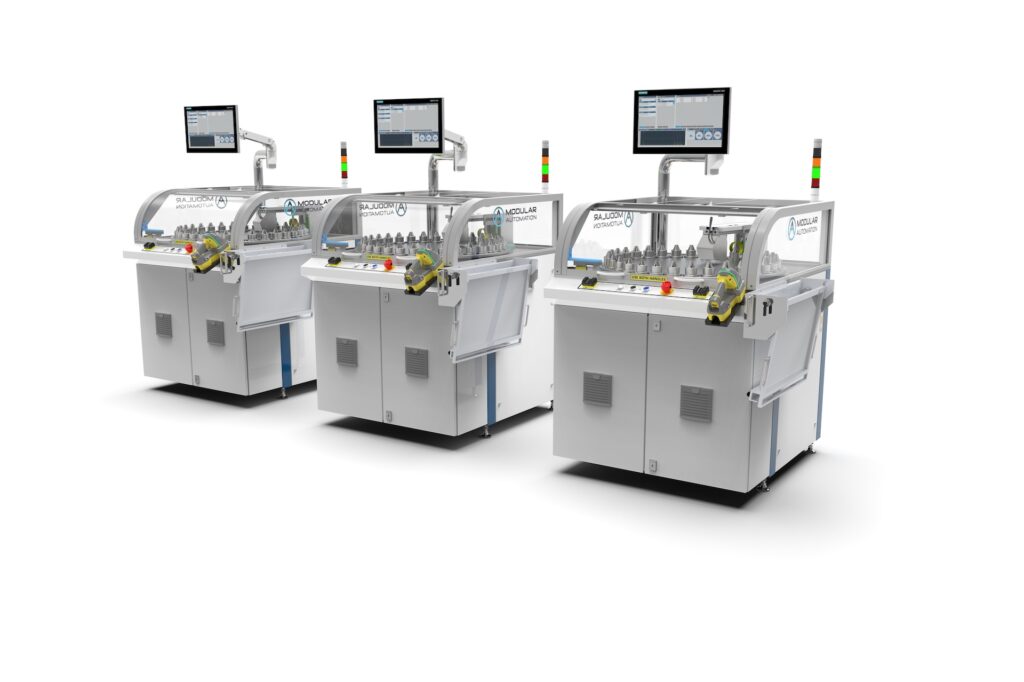 The Advantages of Outsourcing
Outsourcing the manufacture of your capital equipment to an experienced Build to Print partner offers several advantages. Their expertise can highlight performance upgrades, potential obsolescence issues, or fresh technology solutions.
Here are three of the primary benefits of working with a Build to Print specialist such as Modular Automation:
1. Grow Your Production Capability
Partnering with a Build to Print manufacturer gives you access to a pool of engineering and supply-chain expertise. We will review your complete package, including mechanical, electrical, and software specifications – utilising this information to build the equipment you need to exacting quality standards.
Once the equipment is assembled and the software installed, we will conduct a full Factory-Acceptance Test (FAT) to ensure that the solution you receive works as expected.
By focusing on quality at every stage of the process, your Build to Print partner will deliver equipment guaranteed to maximise your production capability and increase output.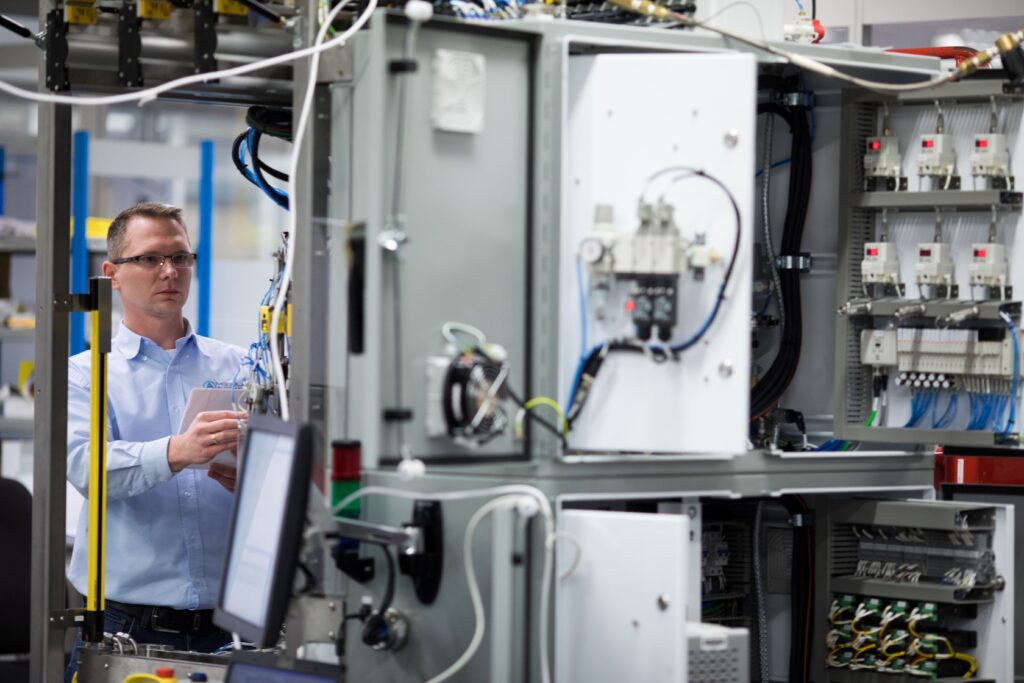 2. Improve Your Equipment Performance
As we evaluate your drawings, our engineering team will identify opportunities to improve the design. In-house experts can address specific areas you feel are ripe for improvement, or look more generally to enhance the overall functionality of your equipment.
This could include:
incorporating additional safety functions
reviewing wiring and tooling
consolidating the drawing package
correcting drawing errors
To ensure the result is a high performing machine, Modular engineers utilise advanced modelling software to support and inform any design improvements.
Working with a specialist Build to Print manufacturer can be particularly beneficial for those operating in the MedTech sector. With detailed knowledge of relevant quality standards and traceability requirements, Modular offers extensive MedTech manufacturing expertise.
We draw on this experience to ensure your equipment achieves optimum quality at any output volume, assessing your design to improve the speed, reliability, and throughput of machinery.
3. Manage Obsolescence and Approvals
Modular will review your entire bill-of-materials and drawing package to identify any obsolescence issues.
If there are any current or impending availability problems, a good BTP partner will suggest alternative components that offer the same or better capability while still protecting regulatory approvals.
In the exacting MedTech sector, where quality and certification are a must, look for a BTP manufacturer that is ISO 9001:2015 accredited. As part of their quality improvement process, your BTP partner should review your documentation for regulatory compliance and traceability.
As an example, all component parts manufactured by Modular are laser engraved with a part number and revision level. This ensures that they are fully traceable on our ERP system down to the quantity, revision level, delivery date, manufacturer, and purchase order.
Our experienced BTP team ensure your equipment meets relevant regulations, conducting a safety assessment to bring all equipment to industry standards such as CE or UL certification.
Choosing a Build to Print Partner
Selecting the right Build to Print partner frees your team to focus on those vital aspects of your business that drive growth.
At Modular Automation, we've spent the past 35 years building our reputation on delivering innovative and bespoke machines in the highly regulated MedTech industry. By providing a flexible Build to Print partnership, we help you explore opportunities for improvement, delivering outstanding equipment, built to match your exact requirements.
If you have a project in mind, get in touch with our expert engineers today.
Share
Let's Talk
Tell us about your manufacturing challenge, and one of our senior engineers will be in touch to explore how we can help.
Contact Us