When is the Right Time to Involve an Equipment Contract Manufacturer?
If you're an Original Equipment Manufacturer (OEM) looking to scale the production of your product, utilising the services of an Equipment Contract Manufacturer (ECM) offers many benefits.
Not only will you have access to specialist engineering knowledge to improve and enhance the functionality of your design, you'll also have access to the floor space, resources, expertise and logistics capability to increase your production at speed, and without compromising quality.
In this article we'll examine why, and when, you should consider involving an ECM to manufacture your product for maximum returns.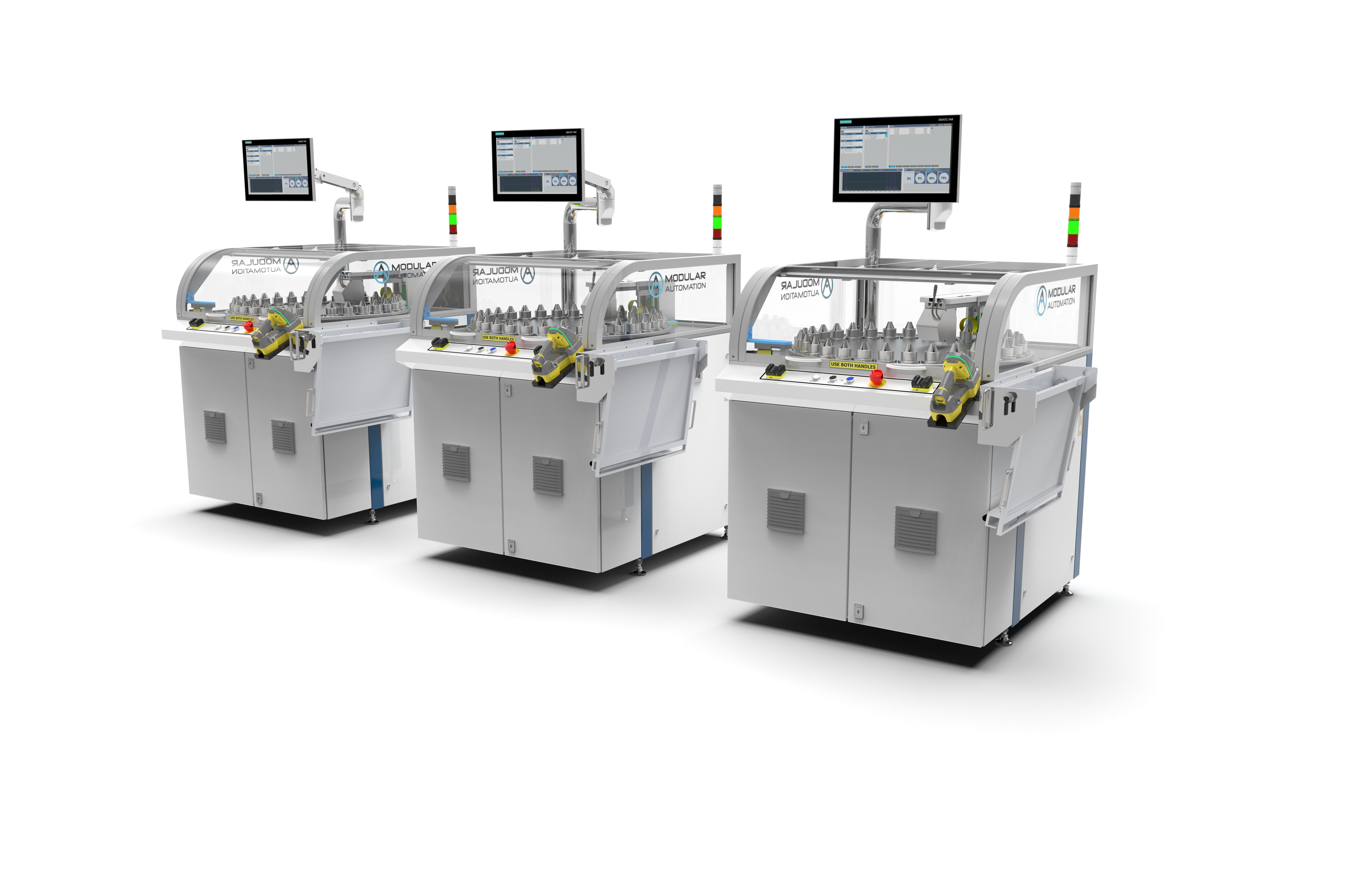 Why outsource the manufacture of your product?
OEMs often outsource production when in-house resources have reached their limit. There may be constraints with resources and floorspace, or demands to ramp up at speed that simply cannot be met in your current facilities. Investing capital in additional manufacturing capacity is both costly and time-consuming so establishing a close relationship with a well-equipped ECM can help to overcome these obstacles.
Modular Automation, for example, is equipped to support OEMs with over 100,000 sq. ft. of modern floor space including a purpose-built logistics centre. However, as an ECM partner, Modular offers far more than just extra floorspace. We can undertake a design for manufacturability review of your product to ensure it can be produced cost-effectively in high volumes, accelerating your time-to-market.
When is the best time to involve an Equipment Contract Manufacturer?
Involving an ECM at any point in your product roadmap will offer advantages in commercialising your product. Whether you're looking to ramp up production, drive down unit cost, or enhance your product to meet specific quality standards, a qualified ECM will offer valuable services.
For optimum results, however, you'll want to consider partnering with an ECM from the outset. Optimising your design before volume manufacture and assembly offers the best opportunity to avoid costly production pitfalls. As a skilled ECM, Modular can reverse engineer your product to fill in any gaps as needed and identify opportunities to improve your design. Giving you the confidence that your product is ready to begin repeatable, high-quality production.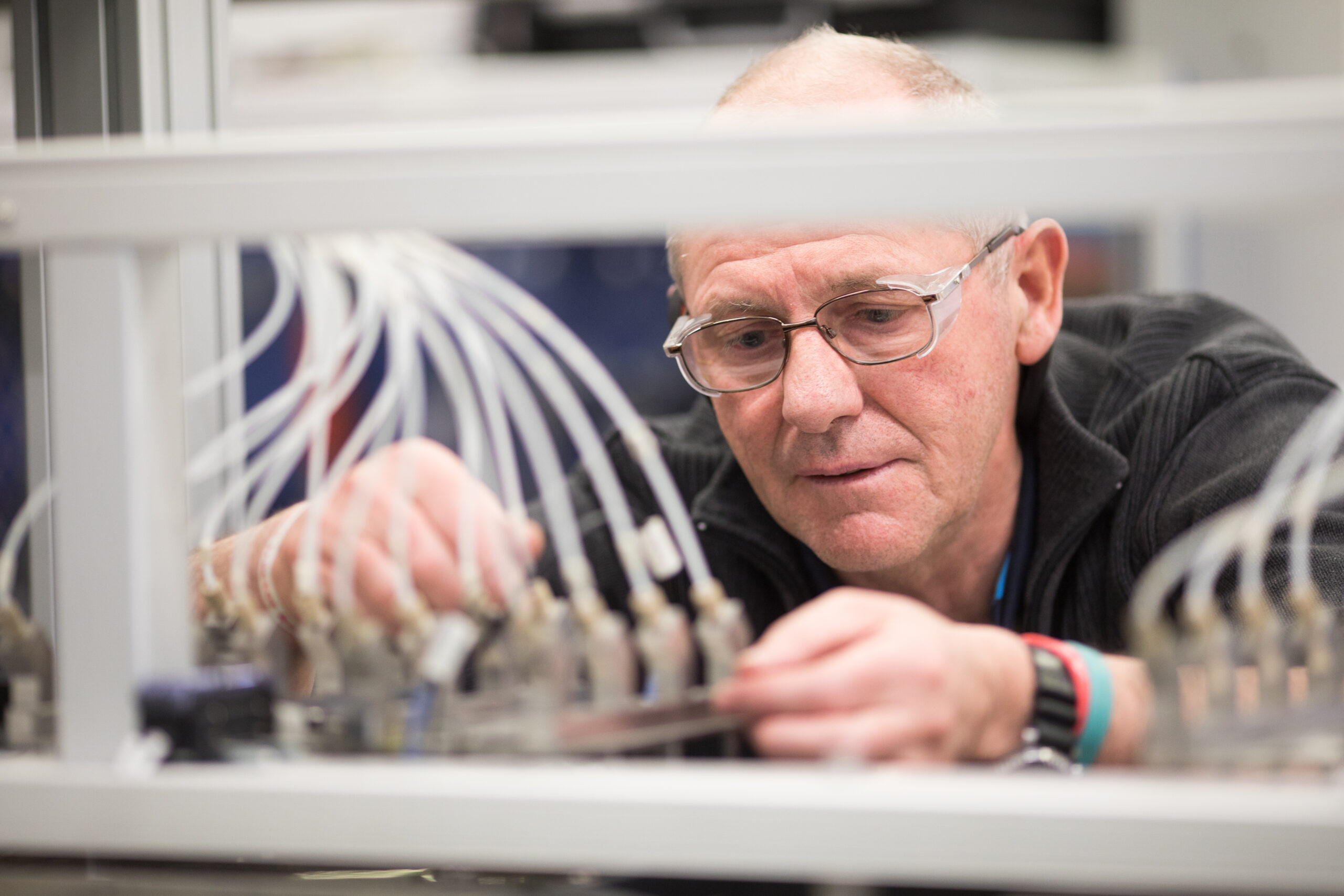 Finding the right ECM partner
When selecting an Equipment Contract Manufacturer to meet your growing production needs, you'll want to find a solution-focused partner with the capacity to meet your needs – both now and in the future.
Alongside the engineering skills detailed above, your ECM partner should demonstrate extensive supply chain expertise, backed by a trusted network of certified suppliers, partners and vendors.
Modular's approach to materials management ensures your full parts list is reviewed to identify availability or obsolescence issues. For full traceability, which is often a prerequisite in the MedTech sector, Modular also ensures that all parts are laser engraved with a part number and revision level for future reference.
With this level of detail and an uncompromising focus on quality, you can be sure that any production ramp-up will not compromise quality standards or certification. All equipment built by Modular adheres to the international quality standard ISO 9001:2015 ensuring the consistent production of high-quality equipment.
Where necessary, Modular engineers can even offer a safety assessment, helping to bring your product up to industry standards such as CE or UL certification. This ensures that you can grow your production capacity with confidence, retaining quality at the heart of your product build.
Let us help you scale production
With over 35 years' experience delivering bespoke equipment in the highly regulated MedTech sector, we're ready to discuss your latest project.
From implementing innovative new designs to improving the performance of existing equipment, contact Modular Automation to find out how our experienced team of engineers will add value to your product as you scale production to meet demand.
Share
Let's Talk
Tell us about your manufacturing challenge, and one of our senior engineers will be in touch to explore how we can help.
Contact Us