5 Advantages of Automating Medical Device Manufacturing
Medical devices are specialised and often highly engineered products that must be produced to strict health and safety regulations while delivering an acceptable return on investment. Automation helps fuel this return, and by investing in innovative automation solutions, MedTech manufacturers can be competitive and produce their products better, faster and safer.
Introducing automation into the manufacturing process doesn't just provide a return on investment. It delivers further benefits such as increased output, reduced costs, increased efficiency, increased scalability, improved machine reliability, and improved documentation and traceability.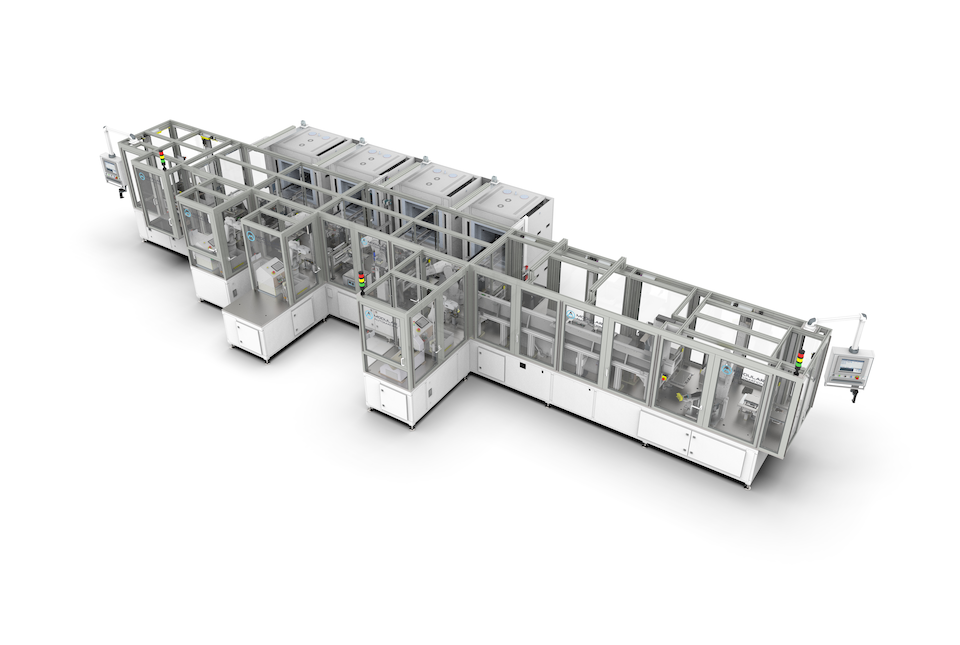 Here are 5 reasons why automating your medical device manufacturing process will give your company a leading-edge:
1. Scale / Increase Output
Many medical device manufacturers begin their automation journey because they want to manufacture their product in volumes that simply cannot be produced cost effectively using only manual methods of manufacturing a product.
Investing in automation and robotic solutions will significantly increase productivity and yield from each production run. This is especially the case for complex manufacturing processes such as trimming, forming, cutting or crimping where strategically place automation will increase the speed and efficiency, providing a faster, smarter manufacturing solution.
2. Increase Product Quality & Repeatability
Automating medical device production processes offer more consistent and precise results improving overall product variability, product quality and reduction of the number of defective units produced.
The combination of cameras, sensors and computing technology on today's automated machinery provides highly effective error detection and in many cases, automatic correction. This will be much more accurate and faster than samples being evaluated by the human eye.
When it comes to Quality Control, automation will ensure that every medical device product is within the required stringent industry specifications through highly accurate product inspection.
Automation helps bring complex, pioneering product ideas to life, ensuring they can be manufactured repeatably and reliably with consistent results.
3. Reduce Costs
All manufacturers are looking to reduce costs and automation helps to address this perennial requirement in several ways.
Implementing automation technology keeps manufacturing costs down by improving production speed, leading to better productivity and higher profits. Enhanced quality keeps waste to a minimum, while increased accuracy helps reduce material loss.
In addition to these manufacturing gains, automated factory solutions can also impact overall business costs. An intelligent automated solution will:
reduce energy consumption,
minimise maintenance requirements,
streamline logistics, and
transform the manufacturing process to unify people and processes
Although initial investment may be significant, an automated system also typically provides the flexibility to scale up cost effectively and at speed.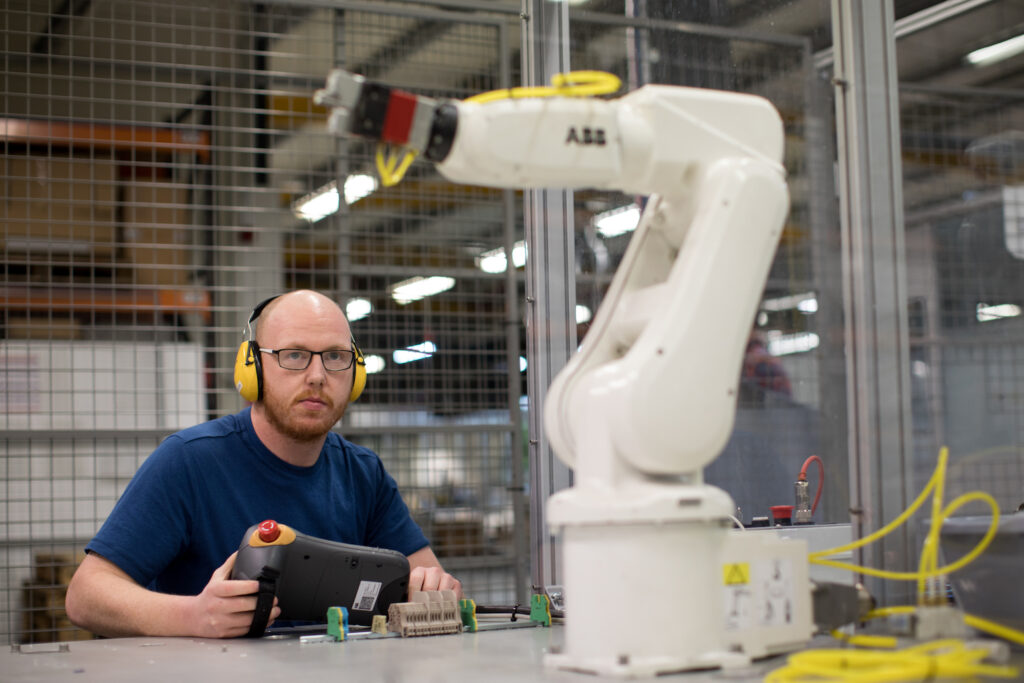 4. Enhance Safety
For operators working on the production floor, automated manufacturing equipment creates a safer working environment with the safety measures it provides.
Automation reduces the risk of accidents and injury at the operational level by removing workers from dangerous work procedures, which improves employee wellbeing.
Furthermore, automated equipment typically responds faster to emergencies by providing real-time monitoring, allowing situations to be prevented before they occur.
5. Boost Regulatory Compliance & Traceability
Product traceability is paramount in the medical device manufacturing sector. Strategically automated manufacturing processes help manufacturers implement track and trace of their product through every step of the manufacturing journey.
By securely tagging each product, or batch of products, track and trace helps to identify, isolate, and troubleshoot defective parts or products, ultimately reducing the financial impact of that batch.
RFID and barcode technologies can be used to create a full and unique product history. For enhanced security, direct part marking (such as laser engraving) ensures marks are permanent and durable.
With this data securely stored and easily accessibly, it makes the process compliant with the strict rules and regulations associated with medical device manufacturing.
Not only that, with an automated approach to traceability, it is possible to gather data that improves supply chain management and, where possible, feeds back to enhance the manufacturing process itself.
Partner With Automation Experts
With Modular Automation, you can be sure your project will be handled with care and precision from start to finish. Our team is a trusted automation partner for some of the world's leading MedTech manufacturers, helping to build out complete custom automation solutions both large and small.
If you have a project coming up that might benefit from a custom automation solution, contact our team today to find out more about how our de-risking methodologies, proven expertise and uncompromising quality can provide you with the perfect result.
Share
Let's Talk
Tell us about your manufacturing challenge, and one of our senior engineers will be in touch to explore how we can help.
Contact Us