7 Reasons to Love Modular Automation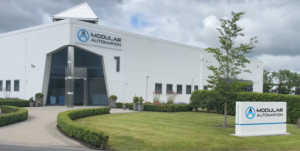 Life at Modular Automation
For more than 35 years, Modular Automation's highly talented team have been creating innovative automation solutions for the worlds leading medical device and technology manufacturers.
Situated in the mid-west and just 30 minutes from the coast, our 100K sq. ft facility is a hotbed of activity, collaboration and energy. As we continue to grow, as we continue to push the boundaries of automation, we need to grow our team. We're searching for passionate, hungry, dedicated engineers. Engineers that want to be part of a talented team, shaping the future of automation.
Here's the top 7 reasons you should join Modular Automation:
1. 35 Years of growth
In its 35+ Years, Modular has consistently grown and expanded, demonstrating its commitment to the MedTech market in Ireland and abroad. The team has doubled in the past 5 years and the recent addition of two new buildings expands its total footprint to 100k sq.ft. ensuring that Modular is primed for future production demands.
The business continues to invest in creating a best-in-class working environment. Facilities include a state-of-the-art innovation centre, free employee gym, canteen and collaborative office space and meeting areas.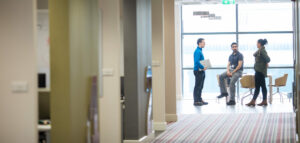 2. Employee health & well-being initiatives
Modular is committed to the health and well-being of its employees. Throughout the year the Modular Health Committee arrange exciting health challenges and activities to promote a healthy lifestyle. This year the team is taking part in Ireland's Fittest Workplace Competition!
Some of the health benefits you can avail of while working at Modular include Free Doctor Visits, Free Annual Health Checks, Employee Gym, EAP, Health Insurance Contributions and more. These initiatives demonstrate Modular Automation's commitment to its employees and help to create a supportive and healthy work environment.
3. Hybrid & flexible working hours
If you're looking for a company that values work-life balance, then Modular might be the perfect fit for you. We understand that life outside of work is just as important as the work you do.
That's why we offer flexible working hours so you have the freedom to choose the hours that suit you. With hybrid working also being offered, you have the flexibility to work from home or come into the office, whichever suits your lifestyle.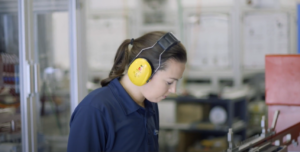 4. Develop innovative solutions, and solve complex challenges
If you're an engineer or professional who thrives on solving complex challenges and pushing the boundaries of what's possible, we'd like to speak with you! Expect to work on challenging, bespoke, innovative projects for leading manufacturers worldwide. To explore and apply new and emerging technologies; testing, trialling and honing new ways of thinking, operating, and problem-solving. To develop and enhance your career from project to project.
Most importantly of all, you will be part of a tightly knitted team, all working together, whether mechanical or electrical, project management or design, striving to be the leaders in automation.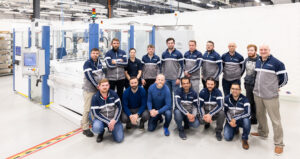 5. Join a diverse Modular team
At Modular, we're proud to have a diverse workforce that includes people from different backgrounds, experiences, and perspectives. This diversity makes us stronger, more innovative, and more creative.
Our team can approach problems and projects from multiple angles, allowing us to think outside the box and find unique solutions. We value inclusivity and strive to create an environment where everyone feels welcome and supported.
6. Community, charitable & social events
One of Modular's key values is 'Supporting Our Community' and this includes giving back to charitable causes and inspiring the next generation of engineers at local schools and universities. Throughout the year, there are multiple opportunities to volunteer allowing you to give back to causes close to your heart.
Recently, we were honoured to help out for a DIYSOS build in Ennis Co. Clare for a young 12-year-old girl with physically challenging needs.
As well as this, the Sports and Social Club are also always organizing fun events, so you can have fun and get to know your colleagues. Joining Modular Automation means you can be part of a workplace where you can make a positive impact beyond the office walls.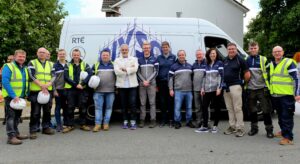 7. Education and career development
As well as creating and maintaining our apprenticeship and graduate programs, Educational Assistance is available if you would like to enhance your skills and achieve your professional goals.
Your growth and development is important to us. Last year, 20 members of the team were promoted to new positions. Your manager and team lead will always be available to discuss your career goals and support you advance your career so you can reach your full potential.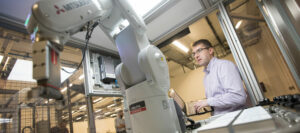 Learn more about Modular Automation
Interested in joining the Modular team?
Take a look at our job openings and apply today – www.modular-global.com/careers
Share
Let's Talk
Tell us about your manufacturing challenge, and one of our senior engineers will be in touch to explore how we can help.
Contact Us